Visit Us to Make Your Dream Dress a Reality
At Dressed to a T, you will find everything for your big day!

We aren't just any bridal and formal wear consignment boutique. We understand that finding your dream dress involves more than simply shopping. It takes a team of dedicated professionals to get to know you and appreciate what makes you unique. It means finding solutions to every guest's unique needs and desires.

It's about the experience of discovering that indescribable feeling that comes with knowing you found the dress to make your happily ever after come true.

Dressed to a T is located in Grandville, Michigan. Whether looking for a wedding, formal dance, or other special occasions, we have a large selection of gowns, veils, jewelry, and other accessories from which to choose.

Our selection includes a range of sizes, styles, and colors. Be sure to follow us on Facebook and Instagram @bedressedtoat to stay informed with new updates, sales and other content.

We would love to help you be Dressed to a T!

Romantic gowns.

Lovely accessories.

In-house alterations.

Exceptional service.
Chele Titus - Owner of Dressed to a T
Meet Chele, the owner and CEO of Dressed to a T since 2013. With an accomplished history in the hospitality field, Chele is driven and fueled by the pure passion of making brides smile.  Chele is also extremely educated with alterations with over 30 years of trained experience, her favorite alteration to do is a bustle because each dress and bride is so unique. Chele is also a certified dressmaker and corset maker. You can feel the warm and kind energy radiating off her making Chele impossible to not love! On the odd chance you can catch Chele not at her desk, she is most likely exploring the outdoors by kayak with her kids Elliot and Meadow and boyfriend, Eric. 
Lexi
Say hello to Lexi, our Director of Marketing and social media! When coming in for your appointment, there's a solid chance you'll find her making all sorts of content. Lexi would describe her style as glam boho, she loves anything with glitter, a good ballgown and fluffing trains. She loves working at Dressed to a T because, it combines all her favorite things in life. 
Elizabeth
Meet our Store Manager, Elizabeth! Originally from northern California, she loves exploring outdoors and going to the beach. Every day, Elizabeth dedicates herself to making sure her brides are leaving our store feeling over the moon happy and beautiful. If you listen quietly, you'll probably hear her singing along to classic theatre songs and maybe the occasional Olivia Rodrigo.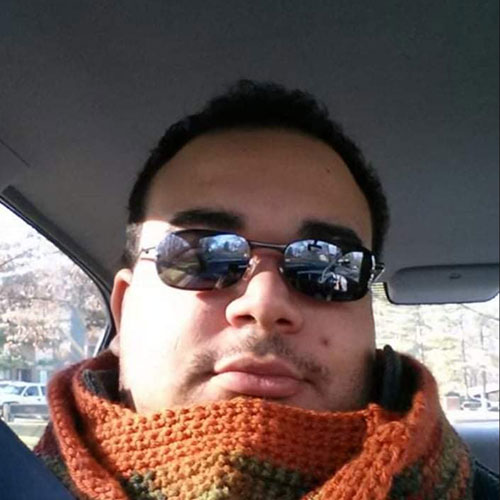 Bob
Say hi to Bob! Our in-house alterations expert. Bob is from Chicago and loves extravagant draping and historic period pieces. With over 10 years of sewing experience, Bob is here to make each brides dress a one-of-a-kind gown made just for them. On the odd chance he's not at the sewing machine, you can find Bob cooking up all varieties of food and spoiling his coworkers with baked goods!
Gabriella
Meet our receptionist, Gabriella! Now that school is out, she enjoys sleeping in and keeping up to date on new shows to stream. Originally from CALIFORNIA, Gabriella loves fashion, hoping to make a career out of it and leans towards a cottage core style.
Bri
Say hey to Bri! Bri is our special occasion stylist and resident Y2K queen. She comes to us originally from Tennessee! Bri loves a mermaid fit and anything with an element of uniqueness. Bri hopes one day to end up in the fashion industry in New York! When not at work you can find her traveling and shopping.
Devon
Meet Devon! Hailing from Philly, Devon is our newest Bridal Stylist! Her dream wedding vibe is an enchanted forest. She loves a fitted gown that you can sit in while still showing off your curves. Devon LOVES love and romance, as well as showing women how gorgeous they are. When not at work, you can find her jamming to some 90's music with a cold margarita in hand.
Looking for Something Different?
Curious? We Like That!
Here Are Our Frequently Asked Questions
Why Should I Choose a Consignment Dress?
Buying a consignment wedding dress presents a more affordable alternative. Especially since the majority of the styles are sold between 50% to 90% off the original price.
By shopping for resale, brides can increase their options, and they can feel more confident that they won't be like any other bride for that year.
Shopping resale also has environmental benefits. Fashion has been considered as one of the biggest contributors to global pollution. When you shop consignment it's noted as one of the most sustainable ways to shop!
Will You Help Me Choose a Dress that Suits My Shape?
Yes, our stylists can help guide you in your search for the perfect dress!
Can Wedding Dresses Be Made Bigger or Taken In?
Yes, we have alterations specialists on staff who are ready to help you have the perfect fit in your dress! Be sure to book an alterations appointment with one of our experienced alterations specialists here.
How Should I Clean My Dress?
Professional cleaning service only. Spot cleaning with soap and water.
Can I Add More To My Dress?
Yes, more details can be added or altered to the dress. Please book an appointment with one of our alterations specialists who can best guide you in what can be added to your dress. Book your appointment here.
Do You Buy Dresses?
We sell your dresses for you. We are now requiring an appointment for any consignment drop off or pick up. We strive to make this an easy and safe process for both our customers and our staff.
* Consignors MUST make an appointment to pick up or drop off items.
This will help reduce the number of people in the store at any given time.
* You can find our contract here. By scheduling a time and dropping off items, you agree to the terms of the contract. Please print a copy for your records.