Visit Us to Make Your Dream Dress a Reality
At Dressed to a T, you will find everything for your big day!

We aren't just any bridal and formal wear consignment boutique. We understand that finding your dream dress involves more than simply shopping. It takes a team of dedicated professionals to get to know you and appreciate what makes you unique. It means finding solutions to every guest's unique needs and desires.

It's about the experience of discovering that indescribable feeling that comes with knowing you found the dress to make your happily ever after come true.

Dressed to a T is located in Grandville, Michigan. Whether looking for a wedding, formal dance, or other special occasions, we have a large selection of gowns, veils, jewelry, and other accessories from which to choose.

Our selection includes a range of sizes, styles, and colors. Be sure to follow us on Facebook and Instagram @bedressedtoat to stay informed with new updates, sales and other content.

We would love to help you be Dressed to a T!

Romantic gowns.

Lovely accessories.

In-house alterations.

Exceptional service.
Chele Titus - Owner of Dressed to a T
Hello! My name is Chele Titus, and I have been the proud owner of Dressed to a T since April of 2013.

I have always dreamed of owning my own business and with this boutique, that dream is being realized. I was born and raised in the Grand Rapids area and have two children, Elliot and Meadow, who are the loves of my life.

While working and being a mother, I went back to school in 2016 and graduated from Grand Valley State University in 2018 with a Bachelor of Arts in Liberal Studies with a focus in Hospitality.

I have spent many years sewing, working with dresses and doing embroidery. I have also had experience in both the retail and hospitality industries. I am a dressmaker at heart, and I love bridal wear and fabric.

My favorite part of owning a bridal boutique is seeing the smile on a customer's face when they have found their perfect dress!
Brooke - Stylist
I am the newest member of the Dressed to a T family. Joining the bridal industry after pursuing my dream career in cosmetology, I have an eye for detail and I love making sure that every bride receives an experience that they will not forget.
Pat - Stylist
Hello! My name is Pat. I have been working at this boutique for several years. I am very knowledgeable with bridal wear and formal wear. My goal is to help you find the perfect dress and making it a fun and positive time. I am experienced with sewing and bridal/formal wear.
Lexi
Hello! I'm Lexi. I am the Social Media and Marketing Manager as well as a Bridal Stylist at Dressed to a T. Born and raised in Grandville, I have a passion for community involvement and giving back. I absolutely love engaging with new brides through social media and assisting them to find their dream dress from start to finish. A couple fun facts about me are that I went to school to become a CNA and I have watched the show 'The Office' over 50 times.
Elizabeth
Hi! I'm Elizabeth. I am a bridal stylist at Dressed to a T and I love helping brides see how beautiful they are and helping them find the dress that best expresses who they are inside. I am originally from sunny California, but I love experiencing all four seasons that Michigan has to offer. In my spare time, I love to sing. It brings me so much joy.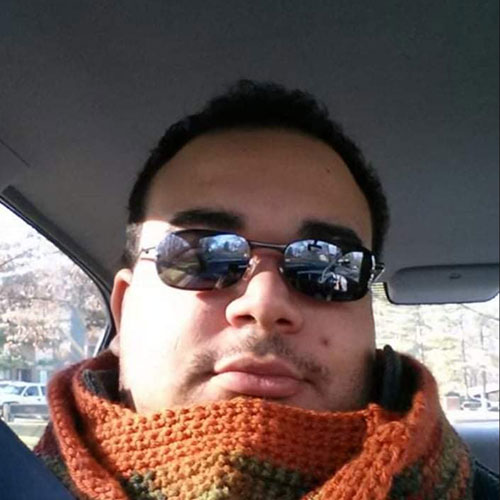 Bob
Hello! My name is Bob, and I am an alterations specialist here at Dressed to a T. I am from the Windy City of Chicago, IL, and I have been working for this boutique since April of 2021. I love the flexibility of this job and the confidence I have gained in my abilities working with our customers. A couple fun facts about me are that I studied biochemistry at Grand Valley State University, and I participate in medieval reenactments from pre 16th century.
Looking for Something Different?
Curious? We Like That!
Here Are Our Frequently Asked Questions
Why Should I Choose a Consignment Dress?
Buying a consignment wedding dress presents a more affordable alternative. Especially since the majority of the styles are sold between 50% to 90% off the original price.
By shopping for resale, brides can increase their options, and they can feel more confident that they won't be like any other bride for that year.
Shopping resale also has environmental benefits. Fashion has been considered as one of the biggest contributors to global pollution. When you shop consignment it's noted as one of the most sustainable ways to shop!
Will You Help Me Choose a Dress that Suits My Shape?
Yes, our stylists can help guide you in your search for the perfect dress!
Can Wedding Dresses Be Made Bigger or Taken In?
Yes, we have alterations specialists on staff who are ready to help you have the perfect fit in your dress! Be sure to book an alterations appointment with one of our experienced alterations specialists here.
How Should I Clean My Dress?
Professional cleaning service only. Spot cleaning with soap and water.
Can I Add More To My Dress?
Yes, more details can be added or altered to the dress. Please book an appointment with one of our alterations specialists who can best guide you in what can be added to your dress. Book your appointment here.
Do You Buy Dresses?
We sell your dresses for you. We are now requiring an appointment for any consignment drop off or pick up. We strive to make this an easy and safe process for both our customers and our staff.
* Consignors MUST make an appointment to pick up or drop off items.
This will help reduce the number of people in the store at any given time.
* You can find our contract here. By scheduling a time and dropping off items, you agree to the terms of the contract. Please print a copy for your records.